Greetings,
Alleluia. Christ is risen.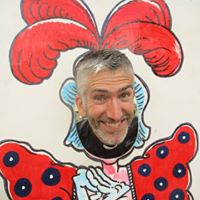 I am emailing to let you know that I announced this morning that I will be moving in July to take up the post of Vicar of Warton and Borwick with Yealand in the Diocese of Blackburn. Warton is just north of Carnforth and about 15 north of Lancaster, and just to the east of Morecombe Bay. My last Sunday here is planned to be 23rd July.
After nearly 16 years as Vicar of Kildwick there will be lots of mixed feelings as the Figg family come to take our leave of the communities around here. I ask for your prayers for us as we prepare to pack up and move. Be assured of my continuing prayers for all the people of this parish as preparations are made for the vacancy.
Peace and blessings for Easter,
Robin
http://kildwick.org.uk/wp-content/uploads/2017/04/17855165_1502988043058220_3115321958944463415_o.jpg
1448
912
kildwick
http://kildwick.org.uk/wp-content/uploads/2015/10/logo6-300x118.png
kildwick
2017-07-15 11:36:48
2017-07-16 10:13:07
Robin is leaving on 23 July 2017