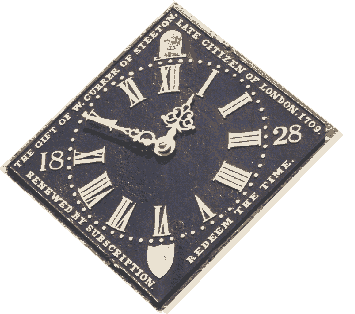 The clock was a gift of W. Currer in 1709, it was refurbished by subscription with a smart face in 1828. There is only one external face which faces South.
The clock mechanism is housed high above the ringing chamber and is reached via the spiral staircase. It is still wound by hand once a week, the weights and winding gear can be seen in the picture, you can also see where the bell ropes have worn the wooden housing of the clock.
The pedulum and a repeating clock face go through to the ringing chamber below.